I can always listen to..
And




Entertainment recommendations:
good, very good and best:
Mapp and Lucia
Jeeves and Wooster
Red Dwarf
Blake's Seven
Black Adder and Thin Blue Line
Dr Who


Time Bandits
Torchwood, Life on Mars
Trainspotting
Yes, Minister /Prime Minister
Hanging Gale, Foyle's War
Fawlty Towers
Ballykisangel
Prime Suspect
The Last Detective
Run Lola Run, Im Juli
la Vie en Rose
Life is Beautiful
Battle of Algiers
I'll Never Forget Whats-His-Name
Babylon 5
De Battre Mon Coeur S'est Arrete
8 1/2, Tin Drum, Z
Stalingrad
Lexx, Battlestar Galactica
Flight of the Conchords
Memento
Pulp Fiction, Kill Bill
Red Violin
A Fish Named Wanda
Usual Suspects
Reservoir Dogs
Crank, Transporter
Jumper, Johnny Mnemonic,
12 Monkeys
Fargo
The Big Easy
Wild Orchid
Twin Peaks, Inland Empire
Enterprise
Casablanca and Maltese Falcon
The Bourne series
Oh Brother, Where Art Thou
In Bruges
Three Kings
Sopranos, Six Feet Under, The Wire
Deadwood, Dexter, Rome, Extras, Shield
Charley Wilson's War
The Departed, Ironman
Heat, Thief, Manhunter, The Insider
Firefly and Serenity
Raiders of the Lost Ark, Blade Runner
Who Framed Roger Rabbit
Cliffhanger
Over There
The above are not in a particular order.
And, to be honest, some make the list
simply because I found them enjoyable.



I was not, however, as entertained as I thought I should have been with:
Star Wars, Lord of the Rings, Harry Potter, Pirates of the Caribbean, Chronicles of Narnia,
DiVinci Code, Mad Men, Roots,
Terminator series, War, Inc.,
Detective Linley, Payton Place, Dynasty,
Desperate Housewives, Grey's Anatomy, CSI, Curb Your Enthusiasm,
The Office (US), Friday Night Lights,
4400, Jericho, Stargate SGI, Original Startrek,
Brothers and Sisters, Top Gun, Speed,
Austin Powers, Eyes Wide Shut. (suspend disbelief, first rule)
...Not funny: Will Farrell, Adam Sandler, Jim Carrey, Andrew Dice Clay,
Ben Stiller, Martin Lawrence, Chris Farley,
Rob Schneider, Bert Reynolds, Bernie Mac,
Steve Carroll, Dave Coulier,
Don Knotts, Bill Cosby.


Was Addicted to:
Eastenders, Dr Who, 24, The Shield,
Strange Luck, General Hospital, Dallas,
Northern Exposure, China Beach,
Falcon Crest, Knotts Landing,
LA Law, Quantum Leap, Commish, NYPD Blue,
Miami Vice, Star Trek TNG DSN,
Smallville, Red Green,
NCIS, NFL, Boston Legal

Current distractions:
TED.com, Rotten Tomatoes,
Mad Money, YouTube, C-SPAN, Artnet.com & Artforum.com.
And now, Plentyoffish, OkCupid and Match.com

If I was inclined to leave stuff on my coffee table, you'd find these magazines


Great to watch:
Joe Walsh, DDR, Cupid shuffle,
Ginger Baker, Japanese street dancing, Derek Trucks,
Capoeira, Beyonce bootydance, French rap, manufacturing videos and extreme sports

Followed Every Minute:
Watergate, OJ Simpson Trial, Nanny Trial, Clinton Impeachment,
Iraq attacks, Katrina.
And of course, most presidential runs.

Authors enjoyed
(favorites toward the top)
Wilbur Smith,
Edward Rutherford, Ken Follett
Garry Jennnings, Brian D'Amato
Bernard Cornwell, Christopher Buckley
James Clavell, James Lee Burke
Robert B Parker, Elmore Leonard, O'Henry
Dan Brown, Travanian, L Ron Hubbard, Douglas Adams
Camus, Sartre, Kafka, Dostoyevsky
Kerouac, H.S.Thompson, Mailer, Aldous Huxley
Ken Kesey, Tom Wolfe, Kurt Vonegut, John Irving
Steven King, Toland
James Patterson, Eric Van Lustbadar
Evanovitch, McMurtry
Robert Ludlam,
Vladimir Nabokov
Alexander Solzhenitsyn,
Gunter Grass, Tolstoy and Nietzsche
Baldacci, John Grishm
Clive Cussler,
Harlan Corbin
Ray Bradbury, Isaac Asimov, Arthur C Clark
Heinlein
Tolkien
George Orwell
Ayn Rand

This authors list section has gotten me brutally thumped in emails.
Who knew I'd have blog list critics?
So, I agree: a few of these authors write crap that sells and a few of them are boring.
A couple of them are now irredeemably un-pc, as well.
I get it - give me a break.


I read Atlas Shrugged in 1959. I was a kid and the story mesmerized me,
as did Tropic of Cancer and Animal Farm (all of which would hardly get more than
a condescending nod from me these days).

The existentialists above could replace Ambien,
but thirty five years ago they helped me find and form myself.
So go figure: Notwithstanding that I never read any Thomas Wolfe, Virginia Wolfe, Hemingway,
Falkner, Joyce, Proust or Fitzgerald (and never missed them),
I willingly struggled through Silmarillion, Naked and the Dead, Don Quixote, War and Peace,
The Three Musketeers and works of Kierkegaard, Heidegger, Husserl, Merleau-Ponty, and de Beauvoir:
a daunting, teetering stack of obtuse books, that at one time I thought were
important, without a bit of help from anyone. So shut up.

Despite despising Dianetics, I was bewitched by Hubbard's science fiction.
Why I must defend having enjoyed all 4000+ pages of Mission Earth eludes me.


at 60


"Life isn't about waiting for the storm to pass,
it's about learning to dance in the rain!"





Available as hand-signed 25X40 poster 1991 wholesale $2,450. Amnesty International






Ah..
and now the fun part.
Here's my to-dos.
(deliberately jumbled and don't require critic's acclaim to make this list)

Foyle's War season 5
True Blood
Smallville season 8
Heroes season 3
Lost season 4
Prison Break season 3
Dexter season 3
NCIS season 6
24 season 8
Doctor Who season 5
Babylon Hotel season 2
Sports Night all seasons
Six Feet Under last season
Not The 9 O'Clock News
Battlestar Galactica season 4


Mad Men season 2
Weeds season 4 Finkleman's Newsroom(s)
Macloud's Daughters season 1.5
Sarah Connor Chronicles season 1
Wonderfalls
Empire Falls
Black Books
Proof
Heat of the Sun
Starhunter 2300
Extras, Proof season 1
ZRock
Entourage season 3
It's Always Sunny...
Nip Tuck season 2
Shameless season 1
Brotherhood season 2


Burn Notice season 3
Rescue Me season 6
Heat of the Sun
TaiChi & Qigong
Starhunters 2300,
Bernard and the Genie


Eddie Izzard
Plunkett & Maclean
A Dog's Breakfast
The Fall
The Planet Earth


Airzone Solution
Atonement, The Killing
Crystal Skull, Vibes
Journey to the Center of the Earth
Street Kings, Jekyll
The Grand, The Duchess
Forbidden Kingdom


Criterion collections
Hancock
Slipstream
The Horse's Mouth


He Walked by Night
Burn After Reading
Be Kind Rewind
Definitely, Maybe
Darjeeling Limited

The Search for John Gissing
Burn After Reading
Enchanted April, The Duchess
Rent, Wall E, Vicki Christina Barcelona
Jekyll
Boondock Saints, Frozen River
O'Henry's Full House


Le Deuxieme Souffle
Gomorra
The Class (Entre les murs)
Australia
Fanny and Alexander
49th Parallel
The Counterfeiters


God Is Great, I Am Not
Blue Velvet
Safe Conduct, Pigalle
Sister My Sister, On Guard
Sensin, Geturkt, Kurz and Schmerzlos
Workaholic, Fantastic Night
Jean Renior Lionsgate set
War and Peace
Grand Illusion - Renoir
The Barbarian Invasion
Ganja & Hess
Mediterraneo
Gypsy Caravan: When the Road Bends
La Roue
How I Won the War

(above are entertainment to-dos - below are stepping out to-dos)



Mars 2112
Museum of Modern Art

Vitra
Madison Avenue Museum
Brooklyn Museum


Caravan of Dreams
Brooklyn Botanical Garden
Kates Joint
Hangawi
New Museum of Contemporary Art
Cathedral of St. John


Barnes Foundation
Fez
Morimoto
Rodin
Govindas Cafe
Philadelphia Museum of Art
NGA


Kogod Courtyard
Lauriol Plaza
National Museum of Natural History
CCA+D


The Kreeger
Addison Ripley

miscellaneous to-dos looking for a public library presence
Cryptonomicron, The Secret Life of Dust, If I Never Get Back, Paradise Alley, Bamboo Bed, Fool & Lamb,
Amazing Adventures of Kavalier and Clay,
Eat Me, A.P. Lightroom 2..Selby, Seven Days in the Art World. The Influence of Loss.

..and finally, some bench project to-dos
Rebuilds: PAS-3, 901s with re-caped Eq and Infinity EMIT, ST 70
kits: Bottlehead Seduction, Transcendent TPP
Noguchi concrete tables, concrete sub-woofer sculpture in the style of Botero







From Paul Krasner's The Realist. A future rainy day crayon project for me.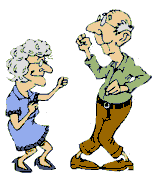 A few drinks and everybody thinks they can dance.

counter reset 2009.03.06
"It's not enough to know how to ride..
one must also know how to fall"

Mexican Proverb
Feel free to send email to
me
(Feb 2011 Update - I have knocked out a lot of the TV shows above, thanks to the library)